The Monsoon offers qualities that are unique at this price point. It is constructed with a brand-new waterproof fabric that features mechanical stretch, a soft, quiet hand and excellent drape; all of which make the Monsoon an essential piece of gear. Two-year waterproof guarantee.
Features:
Elastic waist with drawstring
Deep lower leg zippers for easy on and off
Three pockets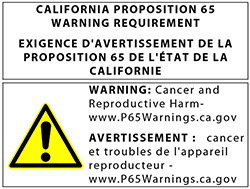 Manufacturer:

Open Box:

No

Pd-product-review-family:

20SUN191462MEN

Gender:

Mens

Model:

Monsoon Pant

MAP:

59.99

Condition:

New, Factory Sealed

FreeShip:

No

Preorder:

PRE-ORDER: Guaranteed Delivery

ShippingGroups:

NIL,NonBulk

pd-rating-count:

1

DropShip:

No

DropShip_ALT:

20SUN191462MENSM111BLK01|3-7 Day

pd-rating:

5

__pdpShipTime:

Ships Same Day If Ordered By 2pm ET*

__pdpImgPromoText:

Hot Seller!

PromoDiscount:

0.85
New to the golf lingo?
Other Great Gear to go with your Sun Mountain Golf Monsoon Pant
96834
Manufacturer:
Open Box:
No
Pd-product-review-family:
20SUN191462MEN
Gender:
Ladies
Model:
Monsoon Pant
MAP:
69.99
Condition:
New, Factory Sealed
FreeShip:
No
Exclusion:
Yes
ShippingGroups:
NonBulk,3-7 Day
DropShip:
3-7 Day
Preorder:
PRE-ORDER: Guaranteed Delivery
pd-rating-count:
1
pd-rating:
5
__pdpInfoModal:
rock-bottom-price
__pdpShipTime:
Please Allow 3-7 Days To Ship
__pdpIntl:
Cannot Ship Internationally
103979
Manufacturer:
Open Box:
No
Pd-product-review-family:
20SUN191437MEN
Clothing Sleeve Length:
Long Sleeve
Gender:
Ladies
Model:
Monsoon Jacket
MAP:
89.99
Condition:
New, Factory Sealed
FreeShip:
No
Exclusion:
Yes
Preorder:
PRE-ORDER: Guaranteed Delivery
ShippingGroups:
NonBulk,2-3 Day
pd-rating-count:
0
DropShip:
2-3 Day
DropShip_ALT:
20SUN192199WMN2X111BLK01|3-7 Day
DropShip_ALT:
20SUN192198WMNXL111BLK01|3-7 Day
DropShip_ALT:
20SUN192197WMNLG111BLK01|3-7 Day
DropShip_ALT:
20SUN192196WMNMD111BLK01|3-7 Day
DropShip_ALT:
20SUN192195WMNSM111BLK01|3-7 Day
DropShip_ALT:
20SUN192192WMNXL111BAH01|3-7 Day
DropShip_ALT:
20SUN192191WMNLG111BAH01|3-7 Day
DropShip_ALT:
20SUN192190WMNMD111BAH01|3-7 Day
DropShip_ALT:
20SUN192189WMNSM111BAH01|3-7 Day
DropShip_ALT:
20SUN192188WMNXS111BAH01|3-7 Day
DropShip_ALT:
20SUN202504WMNXL111WHT01|3-7 Day
DropShip_ALT:
20SUN202498WMNXL111PNK01|3-7 Day
DropShip_ALT:
20SUN202503WMNLG111WHT01|3-7 Day
DropShip_ALT:
20SUN202501WMNSM111WHT01|3-7 Day
DropShip_ALT:
20SUN202497WMNLG111PNK01|3-7 Day
DropShip_ALT:
20SUN202502WMNMD111WHT01|3-7 Day
DropShip_ALT:
20SUN202495WMNSM111PNK01|3-7 Day
DropShip_ALT:
20SUN202496WMNMD111PNK01|3-7 Day
__pdpInfoModal:
rock-bottom-price
__pdpShipTime:
Please Allow 2-3 Days To Ship
__pdpIntl:
Cannot Ship Internationally
104107
Manufacturer:
Open Box:
No
Pd-product-review-family:
20SUN191437MEN
Clothing Sleeve Length:
Long Sleeve
Gender:
Mens
Model:
Monsoon Jacket
MAP:
89.99
Condition:
New, Factory Sealed
FreeShip:
No
Preorder:
PRE-ORDER: Guaranteed Delivery
ShippingGroups:
NIL,NonBulk
DropShip:
No
DropShip_ALT:
20SUN191458MEN2X111RYL01|3-7 Day
DropShip_ALT:
20SUN191457MENXL111RYL01|3-7 Day
DropShip_ALT:
20SUN191456MENLG111RYL01|3-7 Day
DropShip_ALT:
20SUN191455MENMD111RYL01|3-7 Day
DropShip_ALT:
20SUN191454MENSM111RYL01|3-7 Day
DropShip_ALT:
20SUN191453MEN3X111NVY01|3-7 Day
DropShip_ALT:
20SUN191452MEN2X111NVY01|3-7 Day
DropShip_ALT:
20SUN191451MENXL111NVY01|3-7 Day
DropShip_ALT:
20SUN191450MENLG111NVY01|3-7 Day
DropShip_ALT:
20SUN191447MEN3X111BLK01|3-7 Day
DropShip_ALT:
20SUN191449MENMD111NVY01|3-7 Day
DropShip_ALT:
20SUN191442MENSM111BLK01|3-7 Day
DropShip_ALT:
20SUN191440MEN2X111RED01|3-7 Day
DropShip_ALT:
20SUN191439MENXL111RED01|3-7 Day
DropShip_ALT:
20SUN191438MENLG111RED01|3-7 Day
DropShip_ALT:
20SUN191437MENMD111RED01|3-7 Day
DropShip_ALT:
20SUN201508MEN3X111GRY01|3-7 Day
DropShip_ALT:
20SUN201507MEN2X111GRY01|3-7 Day
DropShip_ALT:
20SUN201506MENXL111GRY01|3-7 Day
DropShip_ALT:
20SUN201505MENLG111GRY01|3-7 Day
DropShip_ALT:
20SUN201504MENMD111GRY01|3-7 Day
DropShip_ALT:
20SUN201503MENSM111GRY01|3-7 Day
pd-rating-count:
0
__pdpInfoModal:
rock-bottom-price
Material:
100% Polyester
__pdpShipTime:
Ships Same Day If Ordered By 2pm ET*
PromoDiscount:
0.85
Product Reviews
5
Stars based on
1
reviews
Great pair of wind/rain pants. Lightweight and comfortable