The R3 Rental Push Cart features a durable, E-Z Grip handles, a stainless-steel foot brake and solid foam tires with mag wheels. The cart nests for storage since it is non-folding.
Features:
E-Z Grip handles
Stainless-steel foot brake
Solid foam tires
Adjustable umbrella holder
Includes sweater basket, industrial sand and seed bottle holder
Scorecard tray and drink holder
Straps on upper and lower bag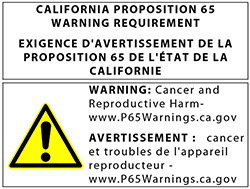 Manufacturer:

Open Box:

No

Pd-product-review-family:

03SUNRENCRT

Model:

R3 Rental Push Cart

Condition:

New, Factory Sealed

FreeShip:

Ground

ShippingGroups:

NIL,Carts

pd-rating-count:

0

DropShip:

No

PromoDiscount:

0.8
New to the golf lingo?
Other Great Gear to go with your Sun Mountain Golf- R3 Rental Push Cart
45098
Manufacturer:
Open Box:
No
Model:
Pathfinder 4 Cart
MAP:
239.99
Condition:
New, Factory Sealed
FreeShip:
Ground
DropShip:
No
pd-rating-count:
1
DropShip_ALT:
03SUNPATHF411111111WHT01|2-3 Day
DropShip_ALT:
03SUNPATHF411111111WHT01|2-3 Day
Video:
https://rockbottomgolf.vids.io/videos/7c9ad0b81f1ee4c0f4/pathfinder-golf-push-cart-mp4
Pd-product-review-family:
03SUNPATHF4
DropShip_ALT:
03SUNPATHF411111111SKY01|2-3 Day
pd-rating:
5
ShippingGroups:
NIL,Carts
PromoDiscount:
0.8
45099
Manufacturer:
Open Box:
No
Model:
Pathfinder 3 Cart
MAP:
229.99
Condition:
New, Factory Sealed
FreeShip:
Ground
DropShip:
No
pd-rating-count:
1
DropShip_ALT:
03SUNPATHFI11111111RED01|2-3 Day
DropShip_ALT:
03SUNPATHFI11111111WHT01|2-3 Day
DropShip_ALT:
03SUNPATHFI11111111GRN01|2-3 Day
DropShip_ALT:
03SUNPATHFI11111111RED01|2-3 Day
DropShip_ALT:
03SUNPATHFI11111111WHT01|2-3 Day
DropShip_ALT:
03SUNPATHFI11111111GRN01|2-3 Day
Pd-product-review-family:
03SUNPATHF
DropShip_ALT:
03SUNPATHFI11111111GRN01|2-3 Day
DropShip_ALT:
03SUNPATHFI11111111RED01|2-3 Day
DropShip_ALT:
03SUNPATHFI11111111WHT01|2-3 Day
pd-rating:
5
DropShip_ALT:
03SUNPATHFI11111111GRY01|2-3 Day
ShippingGroups:
NIL,Carts
PromoDiscount:
0.8