Duo Soft Spin
Playability and soft feel are critical to a crossover player. The new Duo Soft Spin has that great Duo soft feel but now with even more spin on higher lofted clubs and wedges to give players that added greenside control that better players are accustomed to.
Demand to play the world's softest, multi piece surlyn ball. Demand Duo Soft Spin.
Features:
A Mark Of Excellence
The Wilson Staff shield logo printed on every Duo ball is a symbol of our commitment to innovation and quality
Softest
At a ground-breaking 29, DUO Soft has the lowest compression, best feel of all competitive premium 2-piece golf balls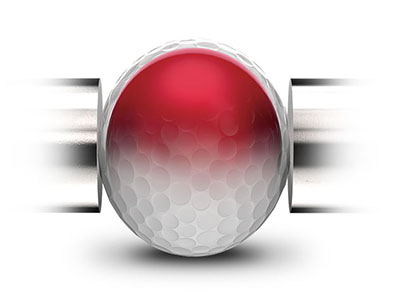 Lognest
Longest distance performance of all competitive premium 2-piece golf balls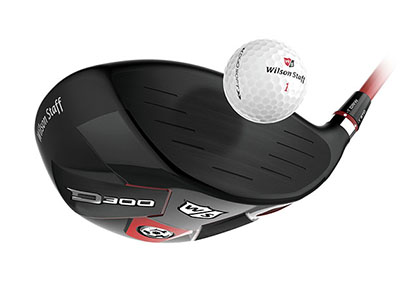 Straightest
The lowest driver spin rate of all competitive premium 2-piece balls for straightest flight off the tee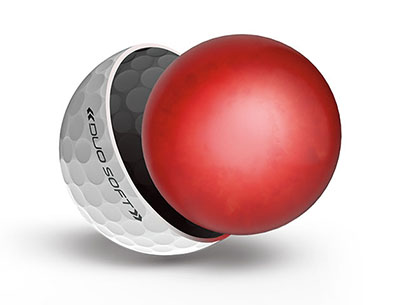 Specs
Cover Construction
Layers
Ball Type
Compression
Dimple Count
Ionomer
3
Spin
40

302
Manufacturer:

Wilson Golf

Open Box:

No

Pd-product-review-family:

15WILDUO15

Gender:

Mens

PersonalizationPrice:

0

Model:

Duo Soft Spin

Video:

//videos.sproutvideo.com/embed/a49addb31d18e2c22c/9b713b0f0884dd66

Condition:

New, Factory Sealed

Makeup:

ONE-DOZEN

FreeShip:

No

Exclusion:

Yes

DropShip:

No

pd-rating:

4.5

pd-rating-count:

208

Abstract:

FREE PERSONALIZATION!


Bulk:

$22.50
New to the golf lingo?
Other Great Gear to go with your Wilson Staff Duo Soft Spin Golf Balls
Product Reviews
4.5
Stars based on
208
reviews
By LK
The Villages, Florida
November 8, 2018
great gifts
For the high handicap golfer these golf balls offer godd performance at a good price. A great gift for our New England Patriot fans.
Pros
great value, great gift
By Bob
St. Louis
November 8, 2018
Wilson Staff Duo
Great ball for seniors or for any that have lost some swing speed.
Pros
Great value and great performance.
By Richard Krause
Maryland
November 5, 2018
Duo Spin
I've been playing Wilson Staff Duo Spin Balls for several years. Because they are softer (40 compression) They move and feel great of the club face. They also seem to check up on the green better. At $30 for three dozen balls, Rockbottom has got to be taking a beating. The cheapest price I could find anywhere else was $12.95 a dozen. Rockbottom is my new place for golf stuff.
Pros
Great prices, easy ordering and prompt delivery
By EP
San Francisco
November 2, 2018
Soft and long
Great spin w wedges.
By Jory
Stamford, CT
October 31, 2018
Excellent ball however..................watch out about assortment
Ball is great. Wilson Staff 50, Duo and Zip are all long and melt against the club face. Putts may require slightly more effort getting it to the hole but a couple of holes and you figure it out. The 3 stars is a function of the fact that in my assortment I found a Wilson Ultra which is way cheaper and like a brick. Nowhere in the listing is there a mention of the possibility there might be completely different types of balls from the same company. When you factor that in it becomes a much less attractive item. The other Ammo Box of Wilsons I bought from RBG had 30 #1 balls out of 36 which was also unexpected. I reached out to RBG and the reply was they cannot guarantee numbering or the assortment. (PUT THAT IN THE LISTING) I will use these balls however I was not happy that RBG excluded important information about the contents of an ammo box. They did offer to take them back which is appropriate however that is too much of a hassle for inexpensive balls. I won't be buying AMMO BOXES again. It's not worth the aggravation.
Cons
contained different type and cheaper ball within the assortment and the numbering of the balls might all be the same.
By Jory
Stamford, CT
October 31, 2018
Good deal but with an Asterisk
Balls are long and spongy and a great ball for anyone with a swing speed under 100 which is most of us amateurs. The asterisk is because of the 36 balls 30 were numbered 1 and 2 each of 2,3 & 4, not what I was expecting since I thought the only difference was the manufacturer ran out of packaging hence the discount for bulk. I contacted RBG and was told bulk balls could be any number or even a different type from the same company. I didn't see any mention of this when reading the info about the product. It should read "cannot guarantee assortment number or style." If numbers weren't necessary on balls there wouldn't be any. Ever have to play a provisional? I do and using 2 of the same numbered ball becomes a problem. If you don't mind fine. It is not a major problem but more of an unexpected surprise.
Cons
numbering may all be the same or even a different type of ball completely
By LT. b
Delaware
October 30, 2018
Great price
Great price for great balls
By hyunbo
New Castle, Delaware
October 30, 2018
good enough
i used this ball yesterday. everything was perfect and good durability.
By Bobbo24
Bolivia NC
October 26, 2018
3 dozen new ultras for 15 bucks
good deal 3 dozen new ultras for 15 bucks and 5.00 shipping.
Pros
price, new, logo helps identify oncourse. even got some nfl balls in ammo box. all the same type ball. balls received within 3 days w/ 5.00 shipping
Cons
mid level wilson ball. not top of the line
By Jack
New Jersey
October 24, 2018
Wilson Staff Golf Balls
Great Buy