The new Supersoft Golf Ball is super long, super straight, and super soft with our lowest compression ball, a soft cover, and our new Premium HEX Aerodynamics.
Features:
Improved core designed to promote faster ball speed and low spin for longer, straighter flight on full shots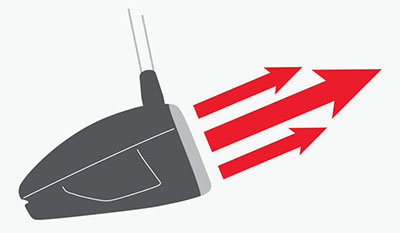 New Premium HEX Aerodynamics with more refined surface contours reduces drag and enhances lift for increased carry and longer distance
New Tri-onomer cover formulation increases softness for better feel and more shot-stopping wedge spin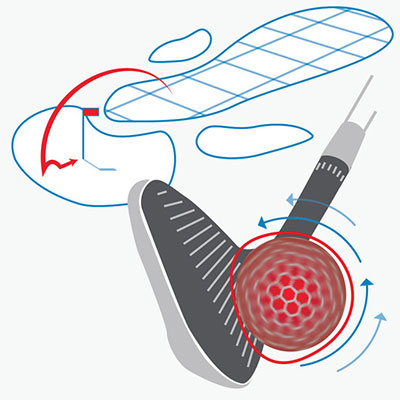 Manufacturer:

Callaway

Open Box:

No

Pd-product-review-family:

15CALSUPERSF15

Gender:

Mens

PersonalizationPrice:

2.99

Model:

2017 Supersoft

MAP:

21.99

Video:

//videos.sproutvideo.com/embed/4c9bd1b5121fe2c3c4/801ef795dca0913e

Condition:

New, Factory Sealed

Makeup:

ONE-DOZEN

FreeShip:

No

DropShip:

No

pd-rating:

5

pd-rating-count:

188

Abstract:

ONE-DOZEN

New to the golf lingo?
Other Great Gear to go with your Callaway 2017 Supersoft Golf Balls
Product Reviews
5
Stars based on
188
reviews
Super Ball
April 27, 2017
Love the performance especially with my slower swing speed.
Pros
Better for me than any other ball I have tried.
Great ball for the $$$
April 26, 2017
Performs well from tee to green
By Andrew
Colorado Springs, Colorado
Soft feel good price!
April 23, 2017
Love the feel!
Super Ball
April 22, 2017
Love these balls. Hits straighter and longer than Warbirds I used to shoot. So much better around the green too. Can't beat Scratch's prices either
Pros
Hit long and straight. Great around and on the green
Great ball for the price.
April 10, 2017
This ball is long off the tee. Although it does not create as much spin around the green as the Chrome Soft, it still lands fairly softly. And at a far better price.
Pros
Cost, distance and feel.
Callaway Supersoft !!
April 8, 2017
I've been playing Callaway balls for quite a few years. These supersoft are the best yet. Great distance off the tee and nice spin rate.
Pros
You don't have to have a high swing speed to play these balls Nice feel off the putter Great price from Rockbottom
By James
Willow Grove, PA
great price great ball
March 10, 2017
Can't beat this price z
Easy visibility in the AZ sun. Soft feel plus extra distance.
For the price can't beat it. Nice soft feel to the ball.
Great Ball at Great Price
February 22, 2017
Not only is the ball a great performer, especially for a slower swing, but it does that at a great price.
Pros
Feel, distance, control, and price
Great Ball at a Great price
February 21, 2017
I have been playing Pro V1's for the past 5 years and have been happy with them, but very pricey... I decided to try these Calloway Super Soft and have been very happy with this new ball... Great feel, good flight, feels soft off the putter too... I think I have found my new ball... Bought 6 dozen of these on the last sale Scartch had and got a great price... Thanks Caveman!!!!
Pros
Great feel Soft around the greens Durable And price
Really Nice
February 15, 2017
Extremely nice golf balls for the price. Soft and have a lot of spin. Can really get them to stick on greens
Supersoft Golf Balls
February 15, 2017
I bought these fir my wife. She has been hitting them well. She also liked the pink color.
Pros
Ball plays great Good price Fast shipping
Best Golf Ball
February 14, 2017
Great Ball. soft core, flies straight.
By Marty
Jonesborough, TN
Great golf balls!
February 7, 2017
These balls are perfect for me! They are long and soft and the spin is just right!
Pros
Price and Playability
Soft & Straight!
February 5, 2017
Ball feels extremely soft on impact and especially putting. Have read that its design is similar to the E6 flight wise, less side spin.
Pros
Really soft, love the way they putt. Good price.
By Dennis
San Francisco, California
Improved version of original Supersoft
February 2, 2017
Has same characteristics of original Supersoft but offers a little more stopping action on wedge shots.
By KIWISFLY
AUSTIN, Texas
Supersoft ISthe WAY TOGO!
January 31, 2017
I play the game one handed and my swing speed is probably pathetic so instead of getting sucked in by trying to play a high compression ball like we're told to play via advertising, I've swapped to the lowest compression on the market and it works! I'm as long as my able-bodied mates, albeit I am playing off the "forward most tee's" and the ball is a charm in the short game, great feel for sure. Fells even better coming off the putter.
Pros
When asked what ball I'm playing I say "Callaway" and not "some Ladies ball" (I may be a stroke survivor but I do have some machismo)
By Dennis
San Francisco, Ca
Calloway Supersoft
January 4, 2017
Still one of the better all around golf balls for feel, distance and price.
Great Ball at Great Price
January 2, 2017
Love these balls. They fly true and stop short.
Been using Callaway Super soft for the last 2 years, after finding one on a course. Great distance and feel.
Pros
Good value, and perfect for my swing speed.
By Andrew
Colleyville Texas
Great Ball and not$$$$
December 16, 2016
I started playing this ball a year ago. I dropped the Prov's now. You can compress this ball a lot easier in colder temps.
Great Ball
December 13, 2016
Soft feel great for control
Great ball
December 12, 2016
Wife started golfing last year. The pro that gave her lessons recommend this ball. She loves it.
Pros
Soft feel. Nice ball for beginners.
Great for Cold Weather
December 9, 2016
I purchased a dozen Callaway SuperSoft Golf Balls after I played one I found on the course. I'm playing in upstate NY and temperature of the rounds lately have been in the 40's to 50's. These balls seem to perform well in that temp range, and they're not expensive if lost in the leaves.
Pros
Play well in cold temps. Inexpensive.