Simple and fast touch user interface
Course update with GolfBuddy Smartphone App.
Preloaded with over 38,000 courses worldwide with free updates
Distances to front/center/back of the green
Dynamic green view and distance readings from the golfer's position
Shot distance measurement
Interchangeable outer screen
Rechargeable lithium-ion battery
- 8 hours in GPS mode
Hole layout view with current position of the player
Slim, lightweight design
Notification sync with Smartphone
Automatic course and hole recognition
Distance to hazards
Dual green distances display
USGA/R&A compliant - legal for handicap & tournament play
Activity tracking
- Pedometer
Smartphone app
- Bluetooth notification
- Smartphone finder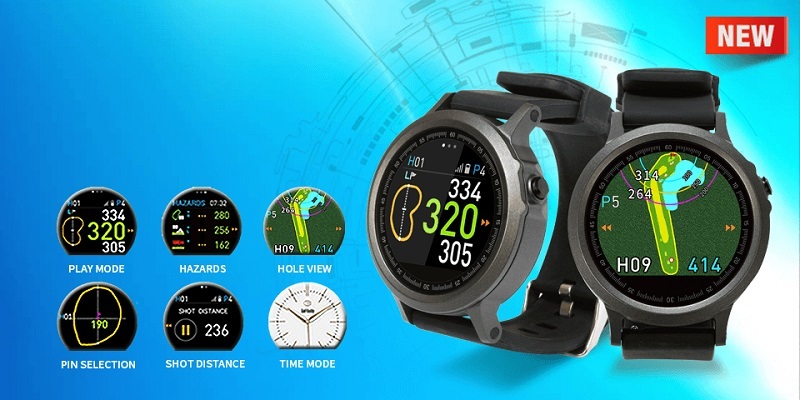 EVERYDAY LIFESTYLE WATCH
Simple and fast touch user interface
Course update with GolfBuddy Smartphone App.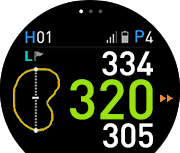 PLAY MODE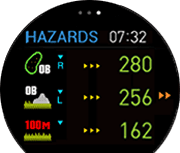 DISTANCE TO HAZARDS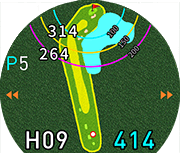 HOLE VIEW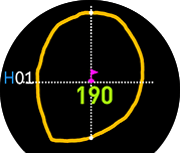 PIN SELECTION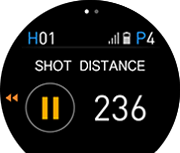 SHOT DISTANCE MEASUREMENT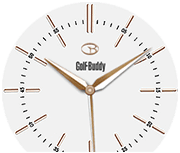 STANDARD TIME MODE
TECH SPECS
Size
2.32"(H) × 1.65"(W) × 0.52"(D) (47.5 × 13.4 mm)
1.2" LCD (240 x 204 pixels)
Course Capacity
40,000 Courses
Water Resistance
Water resistant
*Cannot Ship Internationally
Manufacturer:

GolfBuddy

Open Box:

No

Pd-product-review-family:

19GBDWTXGPS

Model:

WTX GPS

Condition:

New, Factory Sealed

FreeShip:

No

DropShip:

No

pd-rating:

4.5

pd-rating-count:

7

PromoDiscount:

0.833324074

Abstract:

Exclusion:

Yes
New to the golf lingo?
Other Great Gear to go with your GolfBuddy- WTX GPS Watch
Product Reviews
4.5
Stars based on
7
reviews
By Randy
Atlanta
April 17, 2018
Great Watch GPS
The watch is so cool. It will be like asleep on your arm and you flip your wrist and it lights up. It's like it has a mind of its own. But of course the directions leave a lot to the imagination.
By Neil
Roseville, Ca
November 4, 2017
Too small
Basic watch functions are great, but overview of hole and distance to hazards is so small (no zoom) need reading glasses and provides zero distance help (e.g. landing zones). Buy only basic model and save for laser to supplement
Pros
Basic function (front/middle/back) is large and bright
Cons
Hole overview is tiny, has no distance lines and no zoom. Save money and buy basic model, that is the only function worth using
By Thomas
Middletown,De
November 4, 2017
Excellent!!
The best Golf Buddy watch easy to use and very accurate with the yardage's.
By Rudognz
New Zealand
November 3, 2017
Awesome watch
Great watch and I love the features
By Ryan
Richmond, VA
September 9, 2017
All the features I wanted...and a lot more!
This watch is so much better than any of the competition at this price. I have a Garmin GPS watch that shows the front/middle/back pin location, but wanted to be able to get distances to the hazards. The Golfbuddy WTX gives me the same distance readings as the Garmin (both very accurate), but also gives the hazards. The watch is quite large, but that helps because of the details on the color screen showing you everything you need to know. It scrolls well from screen to screen, and looks good when you switch it to watch mode. There are several watch face designs, and you can also change the menus to your liking to scroll through screens however you want. The Garmin took a long time to charge, but the Golfbuddy is much faster. I would definitely recommend this to anyone that wants more than just the green distance
Pros
Accurate, durable, packed with features that no other brand provides at this price
By Chris
Lake Oswego, Oregon
September 2, 2017
Do not waste time to find better one
Perfect to use for rounding. Easy to access and great user-friendly operation.
By Richard phillips
Garland Texas
May 9, 2017
Great golf gps watch
Works great easy to use very accurate and easy to read the course layout is a great plus and the color display is bright and clear great value for the money
Pros
Easy to operate touch screen works great color is a plus
Cons
Screen doesn't stay on unless you go to settings and set it