At Rock Bottom Golf, your satisfaction is our top priority! If for any reason you are not completely satisfied with your qualifying purchase, you may return that product for full store credit. Look for the 90 Day Performance Guarantee icon for all qualifying products.
IT'S NOT A TREND. IT'S A TITLEIST.
Our approach to innovation is cumulative, always seeking to find shifts that produce lasting superiority. Material advances, like the unique ATI 425 Aerospace Titanium in the TSi face, help make it the longest, straightest, best looking and best sounding driver we've ever made.
Pure Distance
For players seeking incredible speed and accuracy across the entire surface of the face. Features a deeper, lower CG to maximize distance through Speed Optimized MOI design.
New Face. New Possibilities.
Accurately tuned for speed at every point of contact, TSi driver faces are constructed from ATI 425 Aerospace Titanium, a unique material that delivers superior strength, elasticity, and durability versus the conventional titanium alloys used in golf.
Faster In The Air. Faster At Impact
Improved aerodynamics lead to added speed that you can turn loose on the course with confidence. TSi is tuned to feel fast in your hands and look square at address, with a shape as satisfying as the sound.
Multi-Dimensional Stability
Players often equate "high MOI" with heel to toe forgiveness, but we employ a more holistic approach to MOI design. TSi's inertia delivers more speed and a tighter spin range up and down the face, freeing you to attack every drive.


Performance-Tuned Adjustability
The adjustability features of TSi have been engineered to deliver maximum benefit for every player. We continue to refine the ways in which a fitter can fine-tune performance to ensure you get the most out of every swing.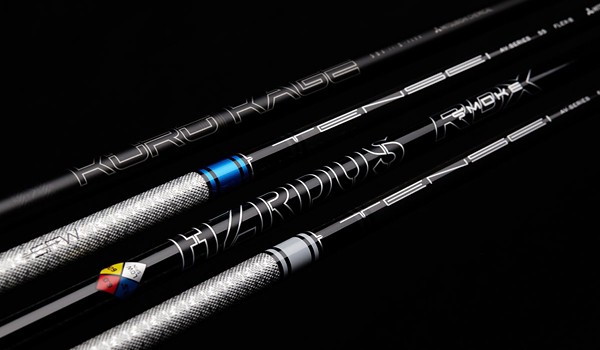 Featured Shafts
Our Featured Shaft selection has been assembled to offer four world-class options for every swing speed and profile preference.
Specifications
| | | |
| --- | --- | --- |
| Loft (*) | Standard Lie (*) | Head Size (cc) |
| 9 | 58.5 | 460 |
| 10 | 58.5 | 460 |
| 11 | 58.5 | 460 |
HZRDUS Smoke Black
| | | | | |
| --- | --- | --- | --- | --- |
| Model | Flex | Weight (g) | Torque (*) | Launch |
| 60 | R (5.5) | 60 | 5.2 | Low/Mid |
| 60 | S (6.0) | 62 | 4.1 | Low/Mid |
| 60 | X (6.5) | 64 | 3.8 | Low/Mid |
| 70 | R (5.5) | 68 | 4.8 | Low/Mid |
| 70 | S (6.0) | 70 | 4.0 | Low/Mid |
| 70 | X (6.5) | 74 | 3.8 | Low/Mid |
Kuro Kage Black DC
| | | | | |
| --- | --- | --- | --- | --- |
| Model | Flex | Weight (g) | Torque (*) | Launch |
| 50 | R2 | 47 | 7.4 | Mid/High |
| 50 | R | 49 | 7.3 | Mid/High |
| 50 | S | 50 | 6.4 | Mid/High |
| 50 | X | 54 | 5.5 | Mid/High |
| 55 | R2 | 52 | 6.4 | Mid/High |
| 55 | R | 54 | 5.9 | Mid/High |
| 55 | S | 56 | 5.1 | Mid/High |
| 55 | X | 58 | 4.4 | Mid/High |
Tensei AV Blue
| | | | | |
| --- | --- | --- | --- | --- |
| Model | Flex | Weight (g) | Torque (*) | Launch |
| 55 | R2 | 55 | 5.5 | Mid |
| 55 | R | 57 | 5.4 | Mid |
| 55 | S | 58 | 4.9 | Mid |
| 55 | X | 62 | 4.6 | Mid |
| 65 | R | 65 | 4.4 | Mid |
| 65 | S | 67 | 3.9 | Mid |
| 65 | X | 68 | 3.4 | Mid |
Tensei AV White
| | | | | |
| --- | --- | --- | --- | --- |
| Model | Flex | Weight (g) | Torque (*) | Launch |
| 65 | S | 66 | 3.5 | Low |
| 65 | X | 69 | 3.4 | Low |
| 75 | S | 75 | 3.1 | Low |
| 75 | X | 77 | 3.0 | Low |
*Cannot Ship Internationally